Assalamualaikum,
MIB 3 really is cool and funny and I just love it! Watch it! I'm not gonna put a spoiler here so lets contonue to the next topic-obsession.
Hey, I've found these things in google image. I want them but dunno where to buy them. Who wants to buy it for me? My birthday is coming soon.. :P
A spongebob squarepants sneakers (without socks coz I've already got it. Grandma bought it for me)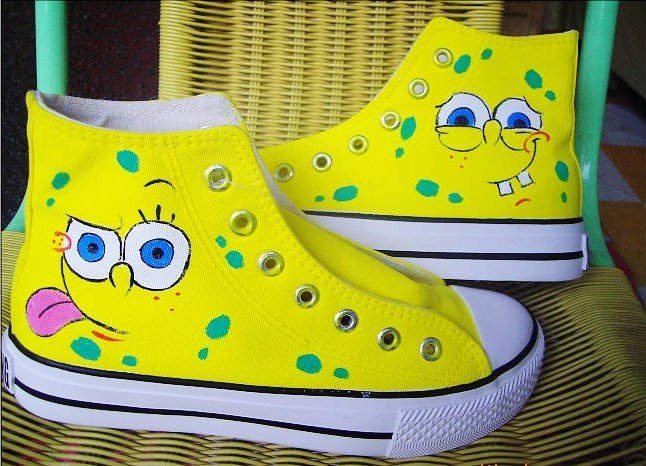 OR a pair of spongebob flip flops
A spongebob t-shirt (obviously I just want to wear a pair of jeans and I want a less-fit shirt)
A specs case (I don't want the spectacles cause I like mine fine but its case is broken :P)
A spongebob geek bag
10 spongebob hairbands together with that keychain XD
OR these ones
A spongebob wallet
A spongebob watch? No, I love my Swatch too much. <3
A spongebob guitar??? I don't want a new guiar. I just want to repaint it. :P lol
A spongebob head beanie hat and scarf(if I ever go to any 4 seasoned country again)
And a spongebob plush toy (oops! I don't need this. I've already got this :P lol)
Okay.. Enough of this spongebob obsession.
Haha. Thanks for reading and good luck in everything.
Don't forget to scroll down. I've written 2 posts today kay.
Love,
Mizz Han-Lien